The GHS is proud to partner with The First Tee program in a national effort to ensure our youngest golfers are current, not just on the best golf techniques and positive cultural and social values, but on the wealth of golf's great heritage. They are the one's who will inherit the game, so it is incumbent on golf historians and teachers to help young golfers remember and honor its great past. This includes fun outings with hickory golf clubs, too. As well, the GHS Speakers Bureau makes presenters available to First Tee chapters nationwide on a variety of historical and current topics from golf collecting to the great golfers and legendary matches of the past.
Welcome First Tee Chapters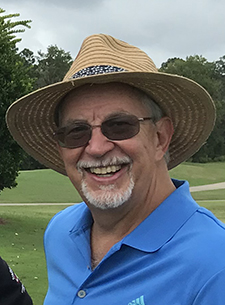 An Invitation From the GHS
By Dr. Bern Bernacki
Co-Vice President, The First Tee of Pittsburgh
Vice President, Golf Heritage Society
The Golf Heritage Society (the GHS), stands ready to support programming for First Tee chapters across the country, and even in Canada. The GHS has 10 regions, nine across the U.S. and a 10th, international, region comprised mainly of Canadians and residents of the U.K.
GHS members possess both the knowledge of golf history and collections of antique golf artifacts that provide informative, enjoyable, and educational programs on the history of golf. Such items, from autographs and photos, to rare and early golf balls and clubs are visually intriguing. Exploring them together with your curious First Tee youth participants makes for a fun, interactive program, as well as an interesting and educational experience …for learners of all ages.
First Tee News
First Tee launches enhanced college scholarship program
ST. AUGUSTINE, Fla. (Feb. 18, 2020) – First Tee, a youth development organization providing active learning experiences to help young people build character through the game of golf, is enhancing its national scholarship program to include deeper support for alumni. First Tee College Scholarship Program will now provide selected alumni entering college with financial assistance, professional development workshops and substantial mentoring throughout their college experience.
One of the key components of the First Tee College Scholarship Program is pairing scholars with a dedicated, trained adult mentor who will help encourage and guide them throughout the college experience, including in-person meet ups. The program also provides scholarships up to $5,000 per year for four years, plus professional development workshops. Scholars will also receive assistance with internships and full-time employment placement post-graduation.
"At First Tee, we want to inspire and empower every young person we reach to set goals and begin pursuing them," said First Tee President Greg McLaughlin. "Providing an enhanced and more robust College Scholarship Program furthers our efforts to motivate young people to stay in our programs, and support alumni as they move through the college process. Education remains incredibly valuable in today's competitive world, and we want to advance First Tee alumni through this program."
The program is open to active participants of First Tee chapters graduating from high school and planning to attend college. Applicants will be considered based on financial need, academic performance, chapter involvement, volunteerism and other criteria. Applications are now being accepted. The scholars will be announced at the end of May.
For information on the First Tee College Scholarship Program, visit firsttee.org.
Media Contact: Sara Henika, shenika@thefirstee.org, 904-940-4341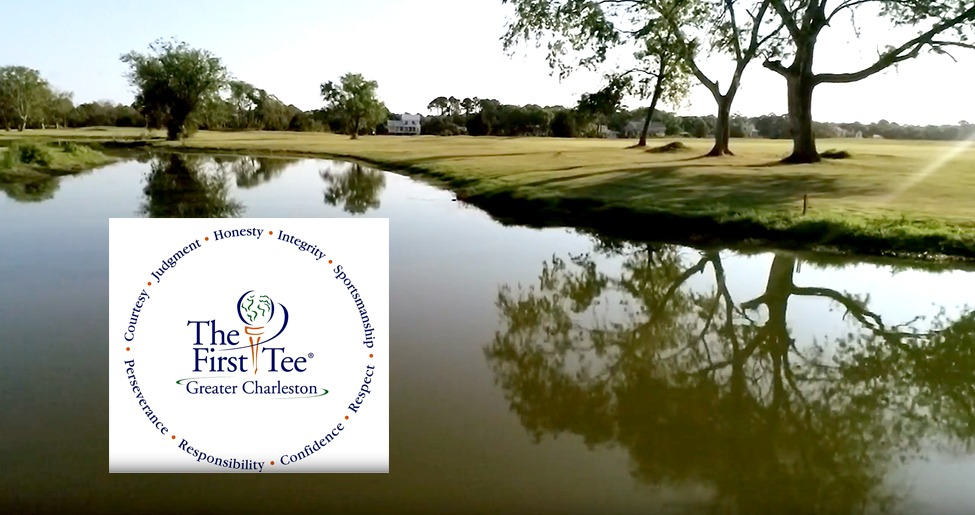 Bo Turocy, secretary for the Society of Hickory Golfers and the head pro at the Wescott Golf Club in Summerville, S.C., is participating in a 100 Hole Hike fundraiser on Aug. 8 to benefit the First Tee of Greater Charleston. Click here to read the story and see how you can support his effort.
• • • •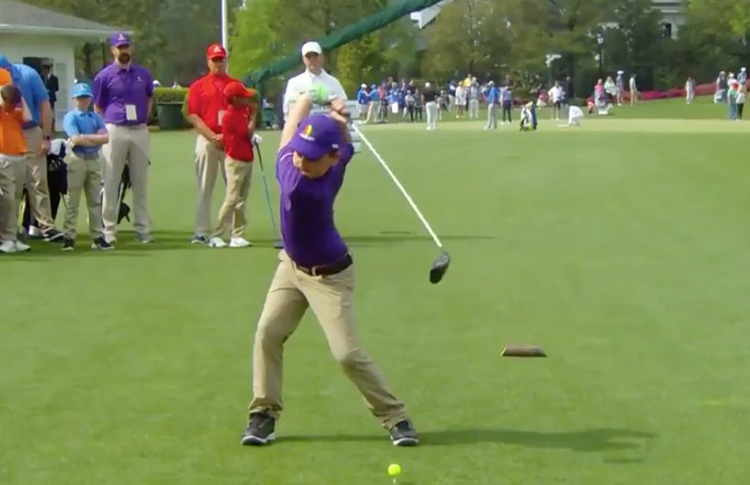 Nine-year-old Michael Quallich from Pittsburgh who competed in the recent Drive, Chip, and Putt competition at Augusta National had a swing that caught the attention of announcers from The Golf Channel. Click here to check out this amazing swing and, unless you have his flexibility, please, don't try this at home!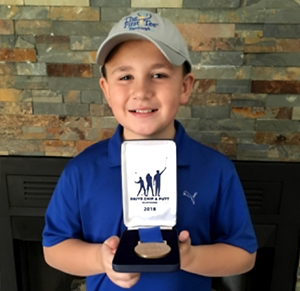 Michael Quallich, a participant of The First Tee of Pittsburgh, has qualified for the finals of the Drive, Chip and Putt competition in April at the Augusta National Golf Club. Nine-year-old Michael finished first in his age group at the regional qualifier in September 2018 at Muirfield Village in Dublin, Ohio. His regional victory qualified him for the finals at Augusta National during this year's Masters week in April. Click here to read more.
The First Tees – Core Value