The 120th U.S. Open begins today, Sept. 17, 2020. Winged Foot's West Course will, once again, provide the ultimate test for the world's greatest golfers. This storied venue has hosted the U.S. Open five times and the PGA Championship once. Click on the links below for a comprehensive look at Winged Foot's championship course, the club's history, and the legendary architect who designed it, A.W. Tillinghast.
For the millions of golf enthusiasts who have never had the opportunity to play Winged Foot, a good place to start is a flyover of all 18 holes, presented by the USGA and Deloitte: https://www.youtube.com/watch?v=qWl3FJN4ITg
A flavor for the history of this famed club in the New York City suburb of Mamaroneck, N.Y., can be found on the club's website: https://www.wfgc.org/history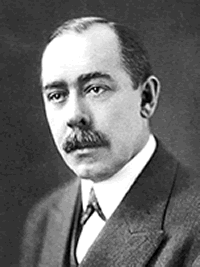 The man behind the 1923 design of the West Course is A.W. Tillinghast, regarded as "[t]he most eccentric and fascinating character of the Golden Age [of golf course architecture]" by Geoff Shackelford in his book The Golden Age of Golf Course Design. Learn more about "Tilly the Terror" by visiting The Tillinghast Association website: http://tillinghast.net See also the World Golf Hall of Fame website: https://www.worldgolfhalloffame.org/a-w-tillinghast/ You might also be interested in an article written by Thomas Dunne for LINKS Magazine titled "The Illustrious Career of A.W. Tillinghast": https://www.linksmagazine.com/the_essential_a_w_tillinghast/
It's worth noting that the West Course has been updated in recent years — in 2013, the club hired Gil Hanse to adapt its gem to the modern game. Hanse took great pains to make the changes authentic to the original Tillinghast style and strategy. Get Hanse's perspective in a hole-by-hole review of the west Course in a GOLF Magazine article: https://golf.com/travel/gil-hanse-winged-foot-tour/
A final note. Tillinghast was prolific, working on over 250 courses. Among his most notable efforts are exclusive private clubs — such as Baltusrol Golf Club, Baltimore Country Club and San Francisco Golf Club. Here's Golf Digest's take on the top 10 Tillinghast designs: https://www.golfdigest.com/story/the-best-aw-tillinghast-golf-courses Guess which one ranks #1?
So…are there any Tillinghast courses that are open to play by the public? Happily, there are. Check out "Top 10 A.W. Tillinghast Golf Course Designs You Can Play," an article written by Brandon Tucker for Golf Advisor: https://www.golfadvisor.com/articles/the-10-top-rated-a-w-tillinghast-designed-golf-courses-you-can-play?utm_source=GA&utm_medium=Newsletter&utm_campaign=EmailSept15