golf art –celebrating the 1921 U.S. Open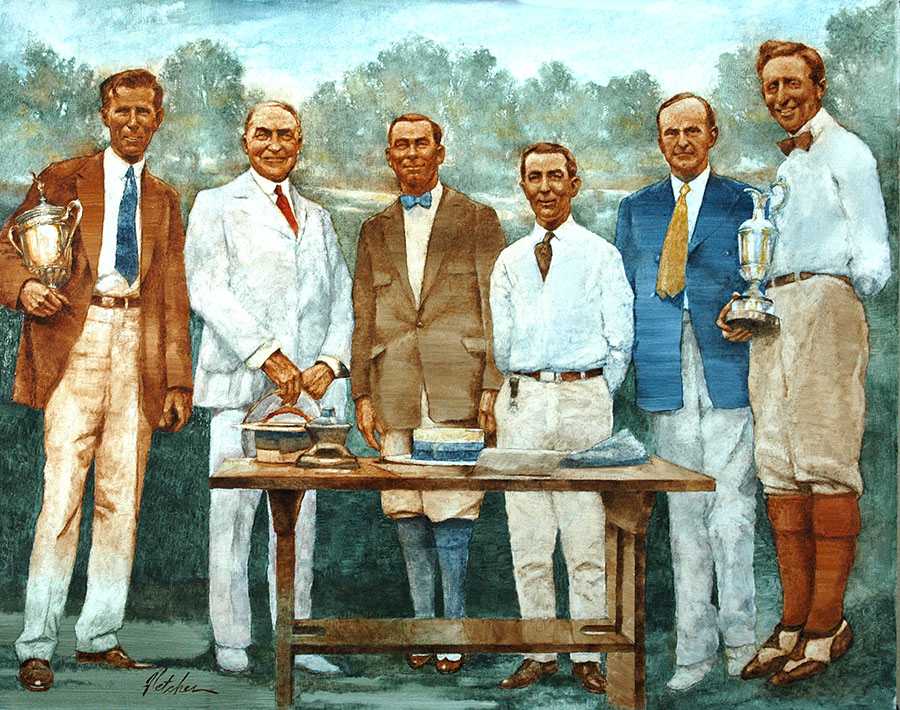 1921 U.S. OPEN AT COLUMBIA COUNTRY CLUB, CHEVY CHASE, MARYLAND – by Robert Fletcher
By Frank Cantrel Jr.
James "Long Jim" Barnes won our national championship in 1921 at Columbia Country Club by nine strokes, the largest margin in the 20th century until Tiger Woods' 15-stroke margin at Pebble Beach in 2000. Walter Hagen and host professional Fred McLeod, himself the winner of the 1908 U.S. Open, tied for second.
This occasion marked the first time that the U.S. Open was staged in the National Capital area. It was the only time in the event's history that the president of the United States was on hand to present the championship trophy to the winner.
Note, too, that Jock Hutchison is holding the trophy he had just earned at St. Andrews in his triumph in the British Open. This was the very first time that the Claret Jug was won by an American player and crossed the Atlantic.