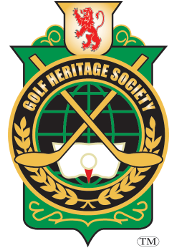 The following article is reprinted here courtesy of GolfBusiness.com.
Golf destination resorts are unearthing a newly productive and worthwhile way to spread the word about the merits and appeal of their venues.
The Golf Collectors Society, founded in 1970, recently broadened its scope with a new name and expanded outreach. Now known as the Golf Heritage Society, the nonprofit organization, with over 1,000 members from 15 countries, is experiencing spirited growth and renewal.
"We welcome as members to the Golf Heritage Society anyone who loves the game," says Pete Georgiady, executive director. "Golf collectors remain an integral part of who we are, but now aficionados of golf travel and history, as well as golf-industry representatives and auction companies, are joining with the GHS as we celebrate golf, provide opportunities for tried-and-true golfers to interact, and discover new places and ways to enjoy this great game."
The society (GolfCollectors.com, soon to transition to GolfHeritage.org) hosts a variety of events and special happenings throughout the year, including regional and national tournaments and gatherings. Over 400 people attended the 2018 Annual Meeting and Trade Show, held Oct. 11-13 at World Golf Village Renaissance Resort in St. Augustine, Florida – including more than 200 GHS members plus more than 200 local people drawn by local media.
There are a variety of ways in which golf resorts can affiliate with the Golf Heritage Society, including membership at a corporate rate, sponsorship, exhibiting at the Annual Meeting and Trade Show – or a combination of participation levels.
"The GHS Annual Meeting and Trade Show is a superb way for golf resorts to connect with golfers who enjoy travel, camaraderie and embarking on new adventures, not to mention collecting vintage golfing treasures from their travels," says Georgiady. "We had various golf industry exhibitors with display tables at our recent trade show, and we are putting a program in place for 2019 to attract more golf destination resorts, as well."
Rare is the dedicated golfer who has not indulged on occasion in bringing home a piece of memorabilia from an unforgettable golf venue, whether it be St Andrews, Pebble Beach, Augusta National or anywhere with special meaning. Some golfers approach golf collecting with serious intent, assembling collections of both historic and investment value. In that vein, many collectors around the world have joined the Golf Heritage Society, where reading and writing about golf memorabilia, meeting like-minded people, sharing stories, and buying, selling and trading treasured items bring joy and satisfaction.
Most significantly, these are golfers who love to travel, and finding them through the Golf Heritage Society is a strategy that golf destination resorts increasingly are discovering.
–Sally J. Sportsman
Golf Business Magazine
official publication of the National Golf Course Owners Association
January 2019 issues
GOLFBUSINESS.COM