Video message on the role of golf course architects available at https://tinyurl.com/y48xexc2
BROOKFIELD, Wis. – Forrest Richardson, ASGCA, of Phoenix, is the new president of the American Society of Golf Course Architects (ASGCA). He is ASGCA's 75th-year president and will serve in the role until the ASGCA Annual Meeting in October 2021.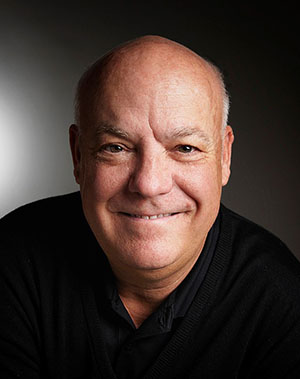 Richardson has had a lifelong ambition to work in golf design and studied golf course architecture across the Fife Region of Scotland. He was mentored by ASGCA Past President Arthur Jack Snyder (1917-2005), who met Richardson when the then-12-year-old rode his bike to Snyder's office, "to find out how to become a golf course architect."
The two worked in association when Richardson was asked in 1985 to design the Pointe Resort at South Mountain in Phoenix, his first-ever assignment. Richardson suggested the client hire Snyder, but Snyder thought otherwise. "Jack called me and reported 'everything is set, they hired us,'" recalls Richardson. "He didn't have to do that, but it gave me an incredible opportunity to enter the profession, and I will always be grateful."
In 1988, Forrest Richardson & Associates was established, eventually serving clients across the United States and Mexico with numerous planning assignments in Canada, Central America, Europe, and Asiatic Russia. The firm's work includes golf course planning, new course designs, renovations and, more recently, re-imagination projects to re-plan courses for a new generation of golfers and other uses.
"The work of the golf course architect will continue to focus on how we make the game more fun, more inclusive and also compatible with new economies," says Richardson. "My encouragement to the design profession is that we also look deep into the game itself. I think we can explore new ways to enjoy a golf course, facilitate socializing and maybe even discover new playing formats. Frankly, there is no more creative group than the few hundred designers across the world to tackle these new ideas."
Since the on-site 2020 ASGCA Annual Meeting was canceled due to COVID-19, Richardson's message to golf architects and the golf industry has been released as a YouTube video available for public access. The video may be seen at https://tinyurl.com/y48xexc2.
A prolific author, Richardson has authored five books on golf course architecture, including "Routing the Golf Course" and "Bunkers, Pits & Other Hazards." The latter, written with Mark K. Fine, documents the formation of hazards and their crucial role in making the game exciting and fun. He is often a guest writer to publications such as Links, Golf Journal and Golf Course Architecture.
Richardson is a member of the United States Golf Association Museum Committee and has served several of golf's allied organizations and conferences as a presenter.
His new course work includes Baylands Golf Links (Silicon Valley, California), The Hideout Golf Club (Monticello, Utah), The Links at Las Palomas (Sonora, Mexico), and Olivas Links (Ventura, California). His renovation and remodeling work has included Berkeley Country Club (El Cerrito, California), The Wigwam Gold Course (Litchfield Park, Arizona) and The Short Course at Mountain Shadows (Paradise Valley, Arizona).
Richardson and his wife, Valerie, are parents to one daughter, Haley Lu Richardson.
Marc Whitney
Director of Marketing and Communications
American Society of Golf Course Architects
155 S. Executive Dr., Suite 100
Brookfield, WI 53005
Office (262) 786-5960, Cell (262) 510-8796