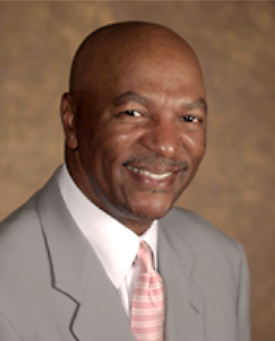 Celebrating Black Golfers – Pete McDaniel
Uneven Lies: The Heroic Story of African Americans in Golf, by Pete McDaniel, is the critically acclaimed history of the men and women who struggled (and in many cases, still do) against racism in the game. Not all black golfers accomplished stirring things on the course. Some, like McDaniel, are brilliant writers, others are editors and administrators who help to shed light on and bring hope to the hundreds who were kept from golf's out-of-reach championships. The following biography of Mr. McDaniel appears on his website at www.petemcdaniel.com.
Author Pete McDaniel is a native of Arden, N.C., and current resident of Conyers, Ga. He earned a Bachelor of Arts degree in 1974 from the University of North Carolina at Asheville. A freelance golf writer, he was a contributing editor/senior writer for Golf Digest and Golf World magazines a combined 19 years. His primary responsibility with Golf Digest for 14 of those years was to collaborate on instruction and feature articles with Tiger Woods.
As sports editor of the Hendersonville Times-News for 13 years McDaniel earned several North Carolina Press Association writing awards.
He is a recipient of the Harlem YMCA's Black Achiever in Industry Award and the co-author of the late-Earl Woods' best-selling book, Training A Tiger. In addition, he co-authored Tiger Woods' all-time best-selling golf instruction book, How I Play Golf, and wrote the critically acclaimed Uneven Lies: The Heroic Story of African Americans in Golf.
McDaniel also co-wrote and co-produced the documentary, Uneven Fairways, which aired on the Golf Channel. Among his honors are "Publisher of the Year'' and inductee into both the African American Golfers Hall of Fame and National Black Golf Hall of Fame, plus the Denzel Washington community service award presented by the White Plains (N.Y.) Boys and Girls Club.
He recently completed an unpublished book of poetry titled 22: Musings and Misdemeanors. Pete is currently co-authoring his son, Tristan "T-Skrilla'' McDaniel's, autobiography titled, The Hook: A Young Black Man's Journey to Hell and Back.