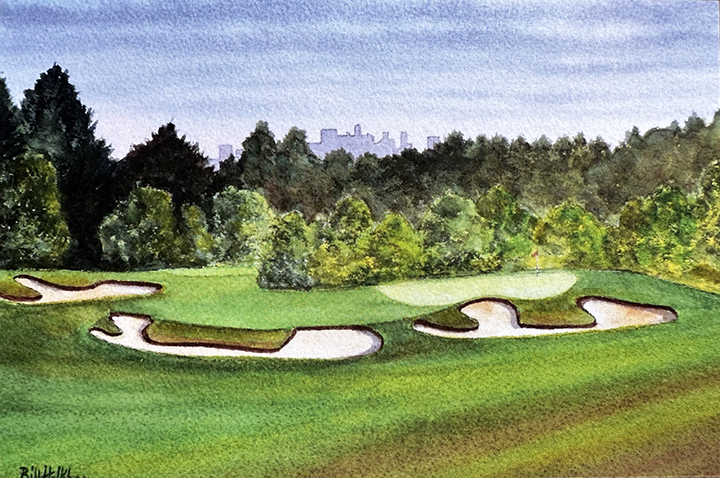 By John Fischer III
I am a collector of postcards (known as "deltiology") with a golf theme. I'm usually looking for courses with some sort of history — early courses, courses which have hosted major events, ones in my hometown of Cincinnati, or ones which are interesting or pretty — and while postcards were very popular from the turn of the century up until World War I, modern cards are fairly hard to find. They're just not made other than for advertising today with few exceptions.
In the early days, postcards were like a text message today — a short message could be sent cheaply, just a penny, and mail service was good. For the 12 months ended June 30, 1908 over 677 million postcards were mailed in the United States, a time when the population of the country was less than 89 million. Many people saved postcards in an album or kept them in a drawer. If one wants a postcard of The Country Club in Brookline, Mass., where Francis Ouimet won the 1913 U.S. Open, or one of the Wykagyl Country Club in New Rochelle, N.Y., they're pretty easy to find on eBay or through postcard collectors clubs.
But try to find one of the somewhat reclusive Los Angeles Country Club where the U.S. Open Golf Championship is being held this week, it's a bit more difficult. So I was pleased in our electronic age, where new postcards are scarce, to run across two modern postcards of the LACC. These two cards were made from paintings done by artist Bill Holkham. I'm not familiar enough with the course to be able to identify the holes depicted on each card, but they're on the subject and quite handsome, at least in my opinion. I'm happy to share them with you. If you have any other postcards of LACC, please post them.