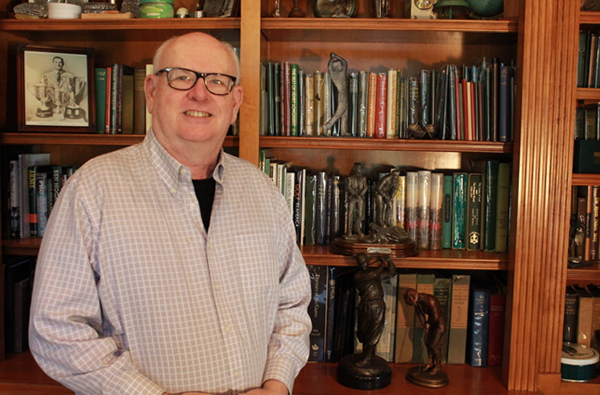 Dr. Billy Detlaff, GHS member and author of Doctors of the Game – A History of the Golf Profession (2016) has begun a "Pete Dye Chapter" of the Golf Memories program at TPC Sawgrass in Ponte Vedra Beach, Fla. The program began in Carnoustie, Scotland, and is designed to reconnect individuals with their passion for golf and to share memories together to help combat dementia and memory loss.
"I wanted to share a local newspaper article on my new program for Alzheimer's and dementia," Detlaff says. "I held the first session last month and the second will be on Monday, Feb. 25."
Detlaff began the program with a single individual, "A lovely 96-year-old woman, who we feel benefitted from the session," he says. "We're hoping to add one or two more this coming Monday."
Detlaff wants to make the program "turnkey" in the sense that anyone who would like to start a local program can contact him for all necessary materials to hold monthly meetings in their area.
"The target group is lifelong golfers who have been diagnosed with Alzheimer's or dementia and who may no longer feel comfortable in typical golf or club settings," he says. "We encourage caregivers to attend. The ideal setting is a golf course or club where a 60-minute indoor session can be followed by 30 minutes in putting or chipping. In my case TPC Sawgrass has been kind enough to host our meetings."
Click here to view a Carnoustie media press release on Detlaff's program. For information on how to get involved, contact Detlaff at billydettlaff@comcast.net.