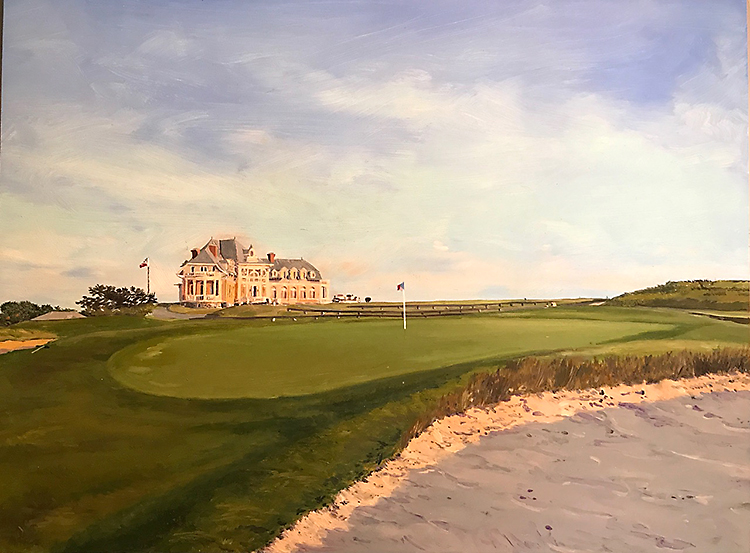 Twilight – Newport CC by Jennipher Satterly
By Frank Cantrel Jr.
The inaugural U.S. Open championship was played in early October 1895 at the Newport Country Club in Newport, R.I.  Our first national championship was won by Horace Rawlins, two strokes ahead of runner-up Willie Dunn.  An Englishman, Rawlins had emigrated to the America earlier that same year and taken a position at the club. The U.S. Amateur championship, then regarded as the more important event, was played at Newport over the prior three days. The U.S. Open attracted 11 professionals. The Open was a 36-hole event played in one day.  It was increased to 72 holes in 1898.   
Click here for a USGA video that provides highlights of the first U.S. Open.
The artist, Jennipher Satterly, is an American representational painter specializing in golf landscapes. Her work is lauded for capturing moments of light, as she strives to recognize the visual merits in the beauty and splendor of golf's greatest places. Jennipher earned her Master of Fine Art degree from The Glasgow School of Art in Scotland and her Bachelor of Fine Art from Purchase College in New York. She is a member of the Academy of Golf Art and a fellow member of the Golf Heritage Society.