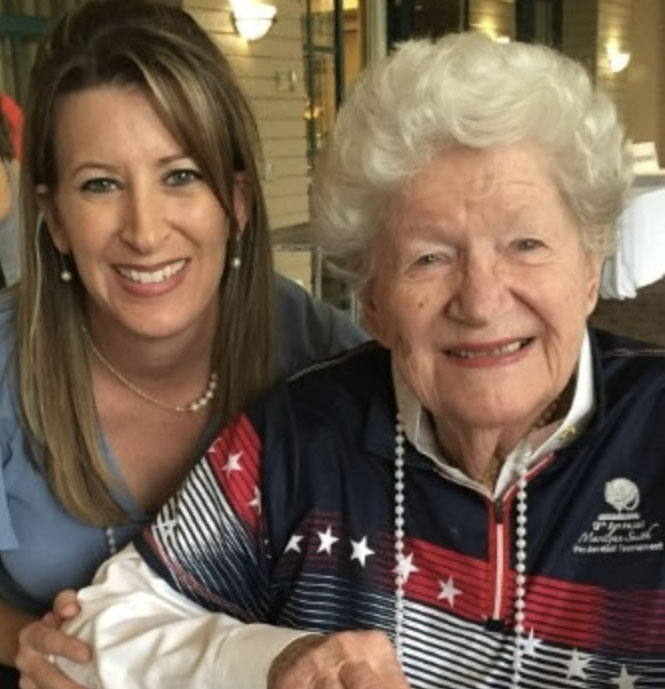 "Being selected by my LPGA peers and earning the Marilynn Smith Service Award is beyond humbling. I've been in awe of the Founders, especially Marilynn, my entire golf career which is why this honor is certainly one of my greatest accomplishments. I may never reach the heights of Marilynn, but I will strive every day to live by her example of always being kind-hearted as well as an unrelenting entrepreneur. Thank you to the LPGA for this opportunity which was made even sweeter as I was informed of the honor on Marilynn's birthday."
The Marilynn Smith Service Award was established in 2012 by the LPGA Professionals Central Section in recognition of the unlimited and outstanding service, time and dedication demonstrated by Marilynn to the LPGA Central Section, the LPGA and the game of golf.
This annual award honors a Central Section member for her service in the spirit of Marilynn Smith.