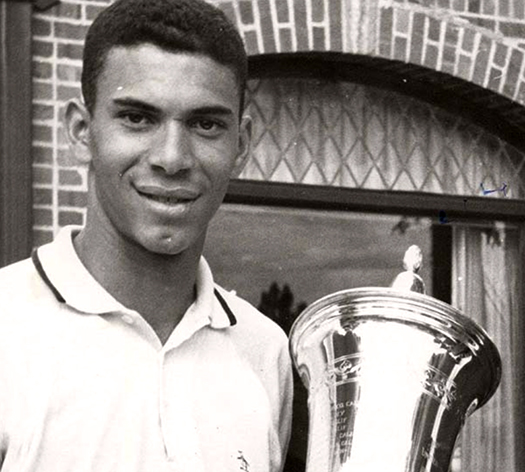 celebrating black golfers – bill wright
Born in Kansas City, Mo., in 1936, Bill Wright became a golf phenom through hard work and discipline. A familiar story for most successful golfers, except that he was also black and had an extra dimension of difficulty to navigate, systemic racism that pervaded American culture, including golf.
Undaunted, Mr. Wright became the first African-American player to win a USGA title when he claimed the 1959 U.S. Amateur Public Links Championship at the Wellshire Golf Course in Denver, Colo.
Wright passed away Friday, Feb. 19. He was 84.
Wright's parents were both golfers, a fact that helped the young man get started. His father, Bob, moved the family from Kansas City to Portland, and then to Seattle where the Jefferson Park municipal golf course became the training ground for his son's game.
In Seattle, Wright became a two-sport star in high school, basketball and golf. He played with future NBA star Elgin Baylor.
He was a walk-on in both basketball and golf at Western Washington University where he would face a series of racial slights when private colleges against whom Western Washington would compete threatened to close down its facilities to other colleges unless Wright agreed to practice elsewhere and could only come on its course for official matches.
No matter. By the end of his college career, Wright's reputation both for golf, and as a first-rate gentleman, were solidly established. In fact, at the end of the 1959 USGA Amateur Public Links, Wright's semi-final opponent, Don Essig III, said "I've been beaten by better players, but I've never been beaten by a finer gentleman."
Wright would also win an NAIA individual title and a City Amateur crown.
With little money and no sponsorships, Wright moved to Los Angeles with his wife, Ceta, where both became elementary school teachers. Later, Wright spent 12 years on the PGA tour but met with little success. After retiring, he had better luck in business and later in life taught golf at The Lakes at El Segundo, a nine-hole course near the LA International Airport.
In 2012, he visited the USGA for a symposium on Black golfers, a visit where he was able to see his name on the James Standish Trophy for Amateur Public Links champions.
For more on Wright and his legacy, visit the following two links:
Golfweek obituary notice for Bill Wright
African American Golfers Digest obituary notice for Bill Wright
Also be sure to check out the books:
Uneven Lies, the Heroic Story of African-Americans in Golf, by Pete McDaniel (The American Golfer, 2000)
and
A Course of Their Own, A History of African American Golfers, by John H. Kennedy (Andrews/McMeel, 2000)