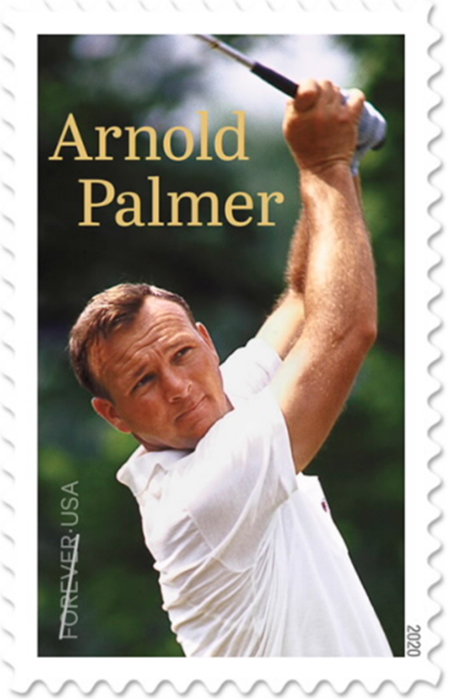 The U.S. Post Office is issuing a commemorative Arnold Palmer stamp that will be released on Wednesday, March 4. The stamp features James Drake's action photograph of Palmer at the 1964 U.S. Open at Congressional Country Club in Bethesda, Md.
The stamp is being issued as a "Forever" stamp that will always be equal to the current First-Class mail one-ounce stamp. It will be offered in sheets of 20 for $11.
First day of issue stamps and ceremony will be at Arnie's Bay Hill Club in Orlando, Fla., in conjunction with the opening of the Arnold Palmer Invitational Golf Tournament.
For more, click on the following links:
Geoff Shackelford
U.S. Post Office