John Rusbosin reports on the June 27 gathering for golf and friendship at Latrobe CC.
The Palmer Spirit was alive in Latrobe this past June 27. Honoring the legacy of Arnie and golf was in the air. Dozens of GHS members, new and veterans, gathered for a great day of fun and golf. Here are some highlights.
The cameras were flashing as everyone got pictures with Arnie's favorite tractor and captured memories playing this scenic gem of a golf course.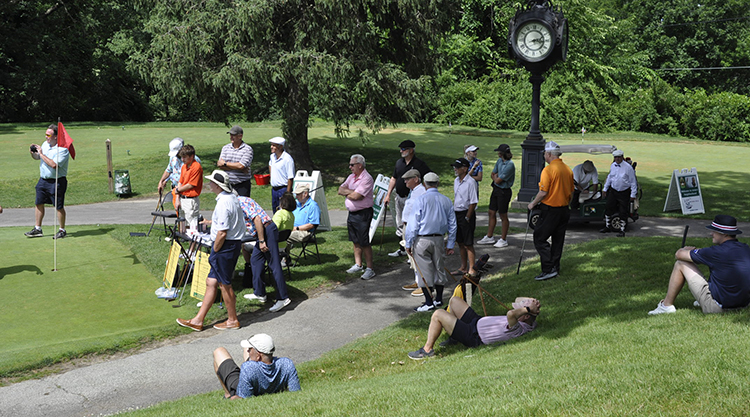 Glenn, our GHS Board leader from Texas, used his Korn Ferry Tour experience to keep the audience in the game. He loved the bidding and golfing results.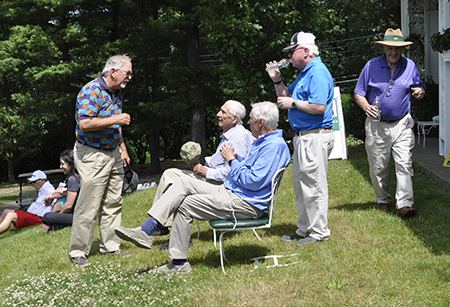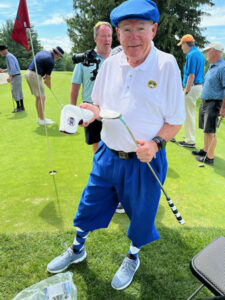 Jim Jeselnick charged the crowd when he won the putting contest at Latrobe Country Club. He humbly accepted the Grand Prize Bobby Grace putter then invited the standing room crowd to join us in Indy on Sept. 21, and encouraged all to be involved with the noble GHS mission.
It was great watching relatively new GHS members already enjoying the mission and fruits of membership. All told, it appears that some 20 new members joined the GHS the past few months, many of them directly tied to this weekend's festivities.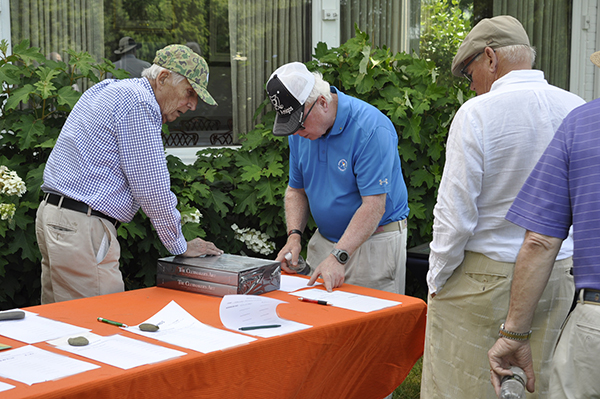 After our day at Latrobe Country Club we gathered to honor Arnie at the local host hotel, Springhill Suites. Throughout the evening, intimate stories of Arnie flowed from nearly every corner.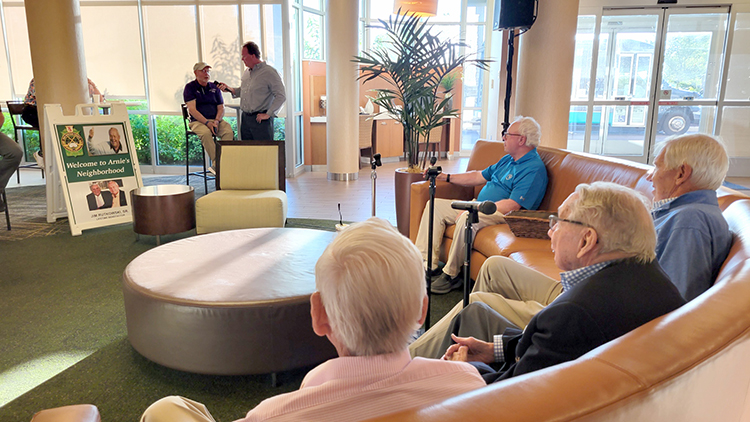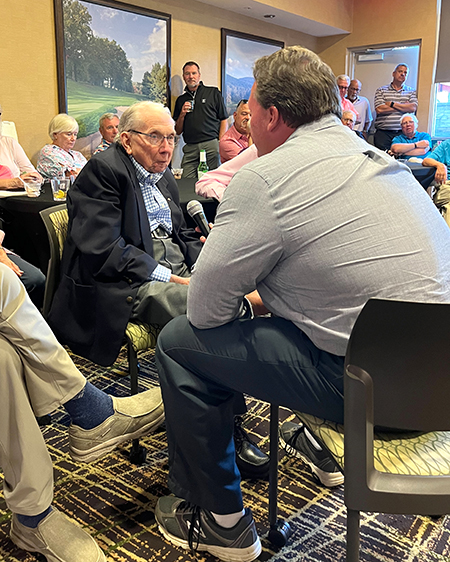 After watching the video Tribute to Arnie created by John Rusbosin, Randy Tantlinger surprised Doc Giffin with the news that the City of Latrobe will host a Doc Giffin Day on Aug. 29, 2022. The Standing Room audience erupted in applause as Doc gratefully acknowledged the tribute. You can bet GHS will have a presence on that wonderful day. Doc noted that while Arnie got hundreds of keys to many cities this will be his first key and he will cherish it.
New member Richard Payne played his heart out during the golf outing and after returning home to North Carolina, he texted that he is now our biggest promoter. Great to hear from a man who belongs to many historic golf organizations.
It was fun to welcome Richard and all our new members. To them all we say, Join the fun as we grow!
The day's golfing winners are:
HICKORY SCRAMBLE – Bryan Wilson, Jay Daniels, Sherm Hostetter, and Josh Dimarie
HICKORY NET – Richard Payne
HICKORY GROSS – Mike Callahan
MODERN DIVISION – David Weiss tied with Steve Shiflet
CLASSIC DIVISION – Bern Bernacki