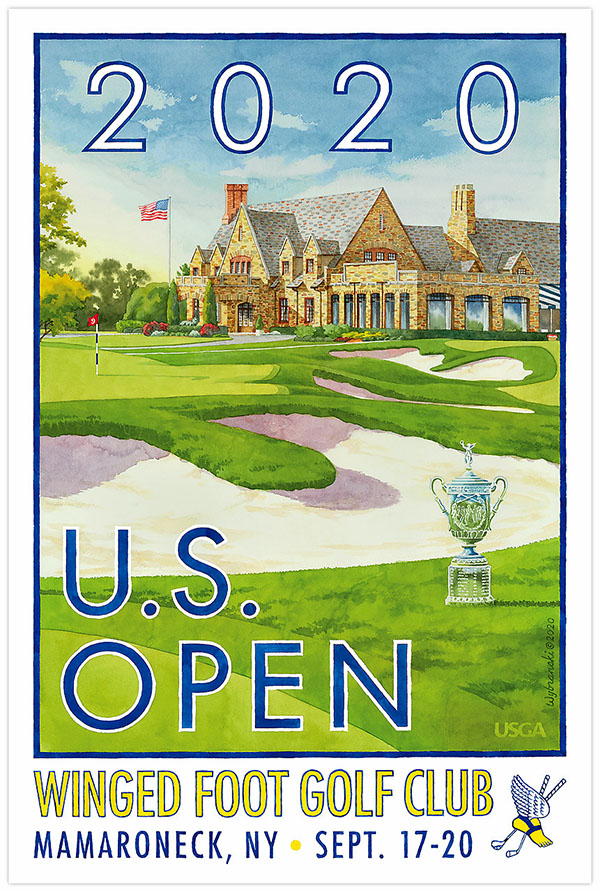 By Frank Cantrel Jr.
"Jack Nicklaus, Tiger Woods and now Bryson DeChambeau. They are the three golfers who have captured an NCAA individual title, a U.S. Amateur and a U.S. Open. DeChambeau joined that esteemed fraternity on Sunday at Winged Foot Golf Club with a performance for the ages on what many consider one of the game's most demanding championship tests."
So begins an article by David Shefter for the USGA that presents historical context for DeChambeau's win. https://www.usopen.com/2020/articles/dechambeau-joins-esteemed-group-with-win-at-winged-foot.html   Winged Foot provided a stern test indeed. How hard was it? Consider that it's only the the third time in the past 20 years that the champion was the only player in red figures. It probably comes as no surprise that the other two times involved Tiger Woods — at Pebble Beach in 2000 and in 2002 Bethpage Black. Also, at Winged Foot not a single bogey-free round was recorded in the championship and in the final round, the world's greatest golfers recorded 54 double bogeys.
Statistically, the "easiest" of the West Course's holes was its ninth, "Meadow," a 565 yard par-5. The ninth's green and surrounding bunkers, framed by the iconic clubhouse in the background, is beautifully captured in the official 2020 USGA golf art poster by Lee Wybranski.   
A graduate of Syracuse Universty's art program, Wybranski is a world-renowned artist who creates the official artwork for top sporting events across the globe. His golf art career began at Winged Foot Golf Club when he was commissioned to draw a pen and ink of the clubhouse. Twenty-five years later, Lee's career came full circle when he painted his 13th consecutive U.S. Open Championship poster, featuring Winged Foot's ninth green and clubhouse. To view more of his artwork, visit his website:  https://www.leewybranski.com